Personal History
Kent G. Bailey, Ph. D.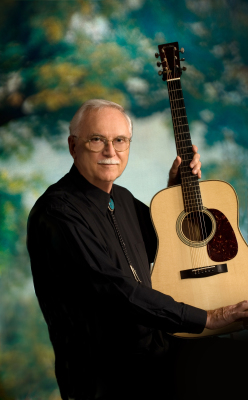 The World is Closed for the Day
When your eyes weigh at the end of the day
Your mother watches over you
Pesky bugs that bite have said good night
And the spider slumbers too
So close your eyes while darkened skies
Carry all your fears away
Hold doggie near who loves you dear
The world is closed for the day
Daddy's poem for Kendra age four.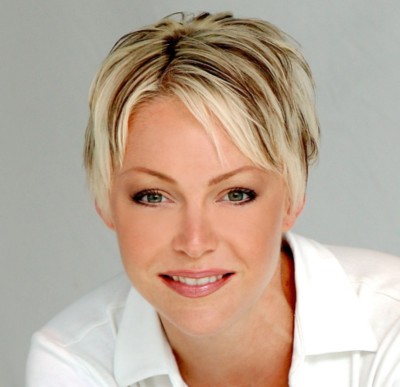 Born:  Bluefield, WVA on November 21, 1938.
Spouse: Married high school girlfriend Patricia Wooten in 1962.
Children: One daughter, Kendra, born on May 2, 1968.
Education:  Ph. D. in Clinical Psychology at West Virginia University in 1968
Work History:  Taught at Virginia Commonwealth University from 1968-2000
       Achieved rank of Professor in 1978 and was accorded Professor Emeritus
       at his retirement.
Patty
Kendra
     Kent Bailey was born in Bluefield, WVA and lived there briefly before his father moved to the Norfolk, VA area to work in the Navy Yard during WWII. The family lived in a little community called New Gosport, and Kent loved to explore the marshy areas nearby that teemed with life new and strange to him. It was here that he developed a love for God's creatures and an insatiable curosity regarding the mysteries of animal and human behavior.
     When he was 5 years old the family moved back to the father's home place in a rural area situated about halfway between the smaller town of Princeton, WVA and the much larger coal and railroad city of Bluefield, WVA/VA. He attended Ceres Hollow Elementary School, but, after the family moved to Princeton, he completed his intermediate and high school education there. While at Princeton High School, Kent excelled in a number of sports including football, baseball, and track. He graduated from High School in 1957 and attended Marshall College the next year on a full football scholarship. After one year there, he transferred to Emory and Henry College and played football for three more years there. At E&H College, he majored in psychology and was finally able to delve deeply into his intellectual obsession- theorizing about human motives and behavior.
     Between 1962 and 1964, Kent completed a Master's Degree in Clinical Psychology at Virginia Commonwealth University and then proceeded to work on his Ph. D. in Clinical Psychology at West Virginia University. He did his predoctoral internship in St. Louis, Missouri in 1966-1967, and worked for six months at Malcolm Bliss Mental Health Center, three months at Children's Hospital, and three months at St. Louis State Hospital in the city. The internship was a great experience and involved exposure to many forms of psychopathology from the simplest neurosis to the most severe psychosis. He was able to hone his clinicial skills there by administering and interpreting psychological tests, performing counseling and psychotherapy with a variety of patient types, and engaging in psychological research.
     Kent began his academic career at Virginia Commonwealth University in 1968 and received Professor Emeritus status there in the year 2000 after 32 years of service. At that time, he also received an early retirement grant from the University to continue his work in evolutionary psychopathology and evolutionary psychotherapy. He has published a number of journal articles in these areas and his three books include "Human Paleopsychology: Applications to Aggression and Pathological Processes" (1987), "Family-by-Choice: Creating Family in a World of Strangers" (with Susan Ahern, 1997), and "Genes on the Couch: Explorations in Evolutionary Psychotherapy" (with Paul Gilbert, 2000). He was Director of the Graduate Program in clinical psychology (1976-1982) at VCU and has trained numerous clinical graduate students in his "evolutionary kinship" approach to psychotherapy. Kent has reviewed for a number of major journals, has presented at various conferences and symposia on evolution-related topics and was elected President of the Across Species Comparisons and Psychopathology Society (ASCAP) for the 1996-1997 year.
Hobbies- Golf and Music
     GOLF was always a big thing for my late father, my younger brother Roger, and for me.  In the years 2000 and 2001, I was priviledged to the golf psychologist for professional golfer John Rollins and, consequently, held an official PGA teaching card for that brief period of time.  Like most everything else, golf has been an obsession for me and the quest for the "perfect swing" has entertained me for over 60 years.
     MUSIC has been an even greater obsession for me than golf.  My mother bought me a Gibson 5-string banjo in 1954 and I have played and sang bluegrass music since that time.  I wrote bluegrass and pop type songs from 1970 on, but really got serious about writing and recording following my retirement in 2000.  Since that time I have written and professionaly recorded 23 songs.  Ten songs are in an original  gospel album entitled "Safe in the Master's Keep" (2010), and ten more were included in an original "old-time love song" album, "A Day With You" (2011), dedicated to my lovely wife Patricia.  
     In 2014, lyricist Alice Powell and I submitted an entry for Virginia State song entitled "Oh Beautiful Virginia," where I provided the melody, vocal, and guitar.  In 2015, I published a single song gospel album "You Need Jesus," and another country-love song single "You Are My Answered Prayer" featuring a live Nashville music track.  Several of these songs are presented as videos as well.  
     All of these songs and videos are widely represented on the internet and are available on CDBaby.com, Jango.com, SoundCloud.com,  and various other sites.  The newer songs "You Need Jesus" and "You Are My Answered Prayer" sound very good on Spotify.com. 
     Please note that my professional name is "KG Bailey" when consulting the various music websites.  Jango.com is a good place to sample my songs and videos.
Second album- TV interview